Hello Thursday. I am so glad the weekend is almost here. I have a Mississippi long to do list and I am procrastinating like hell! Perfect time for thinking out loud!
Hot, hot, hot – I may sound like a broken record but it's so hot here! I shower like three times a day. And in between I feel like I should get a shower asap. It's not fun when you have to work. When you're one of the lucky ones who can spend their days at the lake it must be the best summer ever. But seriously I am not complaining at all. Finally we do have a summer. Mother nature just skipped summer the last two years!
Sleep – Due to the heat I don't sleep very well. I can't cope with that properly as I have always been a brilliant sleeper. So I have to rely on coffee to wake me up in the morning and keep me going during the day. Iced coffee is my life saver. And though being a morning person I always find me in this state lately
Reputation – I may have finally gotten a reputation for hosting a big fat kid's heart in my chest! My colleagues both got me Minion stuff this week. A mug for the office and Minion tattoos. I am touched <3
Selfie Time – I can't take selfies. I always look horrible and my arm is just too short. So I thought it would help me maybe to get a selfie stick. Now my arm is long enough but I still look horrible. Insight of the week: Must be the face, not the arm!
Spoilt – I am spoilt rotten when it comes to travelling this year. Like seriously. And now it's official that I am going to spend a week in New York in the end of November. I am wholeheartedly excited and super proud and happy that my dear friend Sandra got accepted for an academic stay at Columbia University this fall. Since she came over to visit me in London a couple of years back what kind of friend would I be if I didn't return the visit 😉 It costs me both arms and legs and maybe even a kidney as well but I don't care! New York, here I come 😀
Thanksgiving – Of course I'll take the hubby with me. Though we set kind of different priorities. I am super excited for friends/ food/ shopping and all he raves about is getting to watch football on Thanksgiving. Fair enough. The poor one always takes off the Monday after Superbowl because in Germany it's aired like from midnight on if I recall correctly. As long as he doesn't want me to watch it too I am all game 😉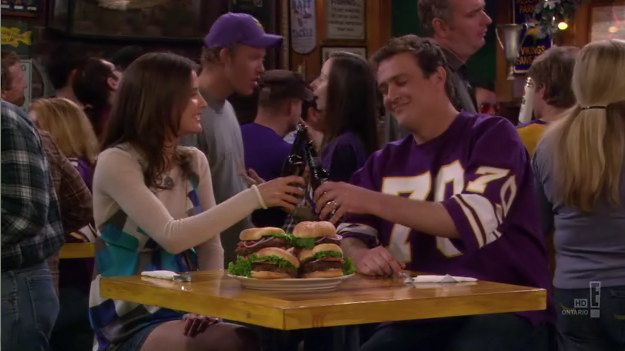 A note on strange behavior – on Monday I found out that when I read something and agree I nod to myself and when I disagree I pull a face and shake my head. As I am reading a lot in public places I am really baffled that people don't point and laugh at me all the time. Or maybe they do and I just don't realize as I am so involved in the text?
Swimwear again – apparently I have not only busty girls problems when I try to find a fitting bikini it seems my ass is also not standard size. The downside of squatting. One I happily accept though 😉 Nevertheless I just ordered swimwear for 300 Euros and hope anything fits. Fingers crossed!
Okay guys enough for today. I am gonna tighten my ponytail cause shit's about to go down!

Have a good day friends and happy Thursday!